There is a Thief in my House
There is a Thief in my House is a fun level based stealth action VR game for Oculus Rift. Developed from the ground up and with passion for VR.
You are new to the company, which is an organization for thieves and you need to take the Thief training simulation which will take place inside VR. Your training takes you through different situations: You need to break into houses, rob banks and steal expensive cars.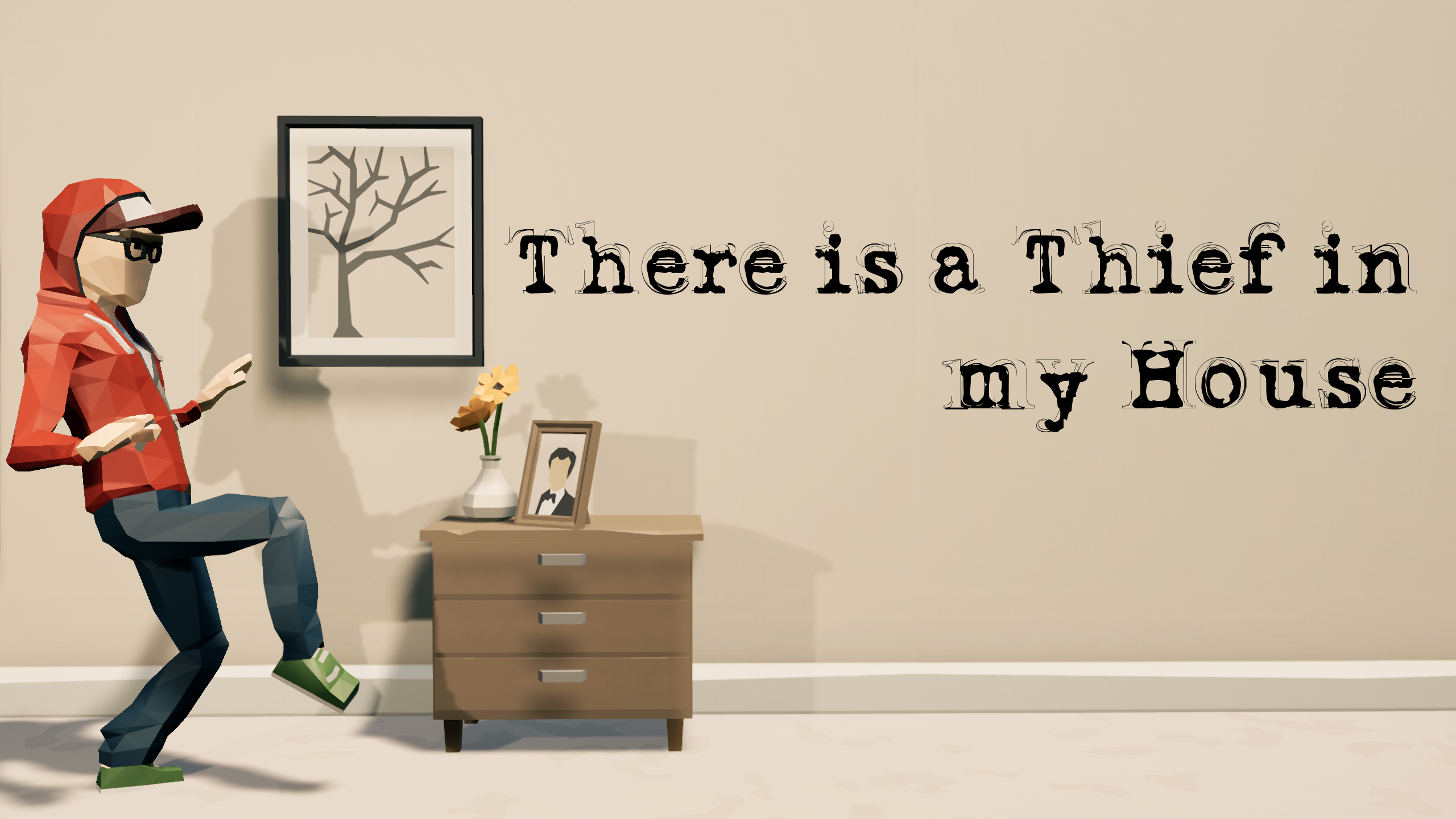 Fact Sheet
Developer: Kucki, based in Berlin, Germany
Release Date: 3 July 2019 (Oculus); 1 November 2019 (SteamVR)
Platform: Oculus, SteamVR
Availability: Digital Download
Price: USD 11.99
File Size: ~5GB (~3GB Download)
Languages: English
Rating:  ESRB 13+, USK 16+, PEGI 12+,
Website: Kucki.eu/Thief
Contact: press@Kucki.eu
Trailer: Youtube.com
Social: Youtube, Twitter, Discord
Explore
Discover a beautiful cartoonish styled world throughout different levels and settings.
Effects and Sounds combined gives the game a natural but still imaginatively and humorous undertone and adds up to the overall fictional setting of the game.

Advance
Move through different levels and slip into different situations. No level feels the same and even after spending a lot of time inside the game you might still discover new features or easter eggs.
Variability
The free mode and the first 3 levels rearrange the objects and tasks each time the player respawns or enters the level. Meaning: the player never gets the same tasks or items to steal on his list and if he does – they spawn at different locations than before.
Logos (transparent)
Black:

White: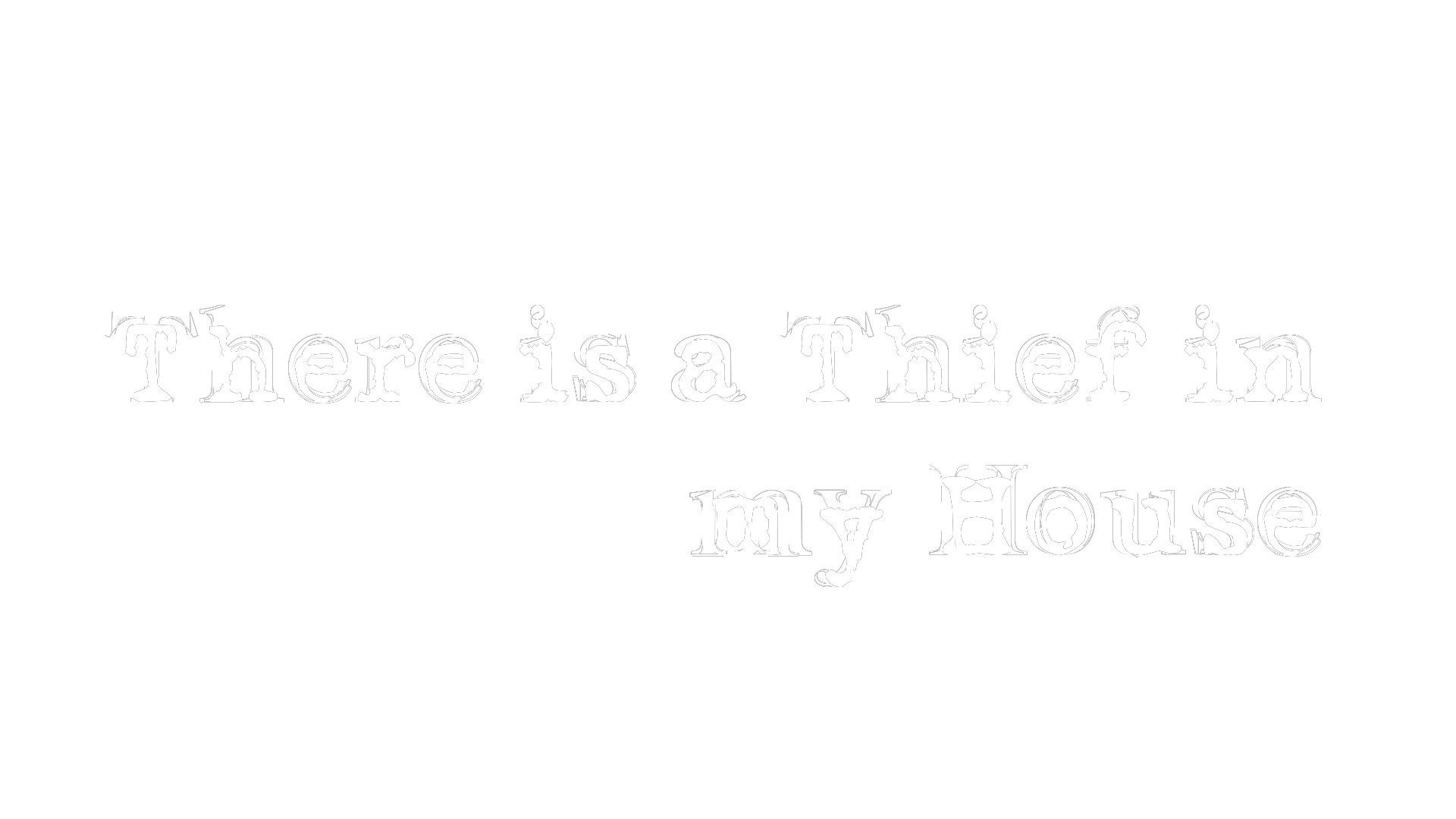 Kucki logo (in-game font):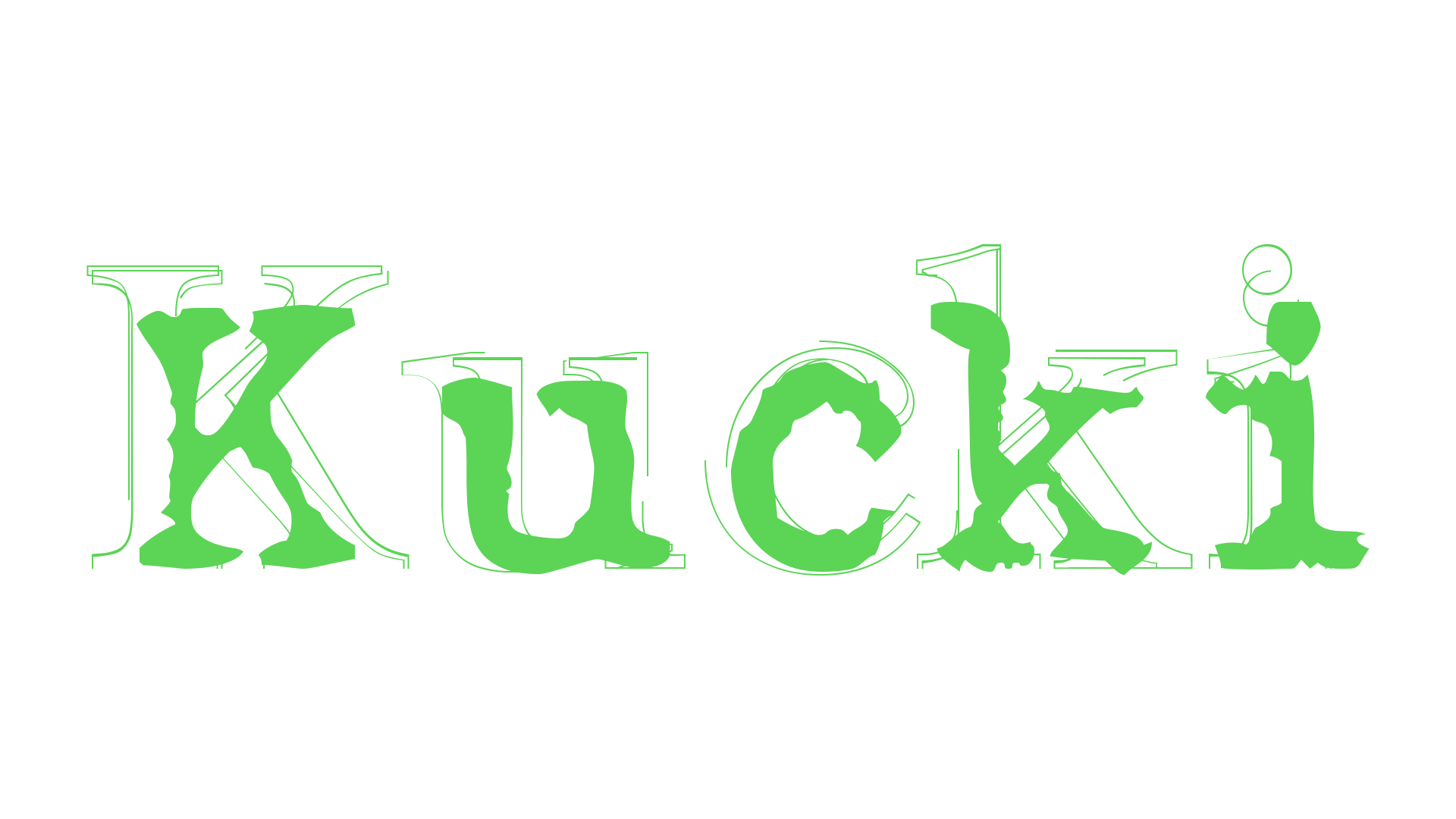 The guy from the Thief logo: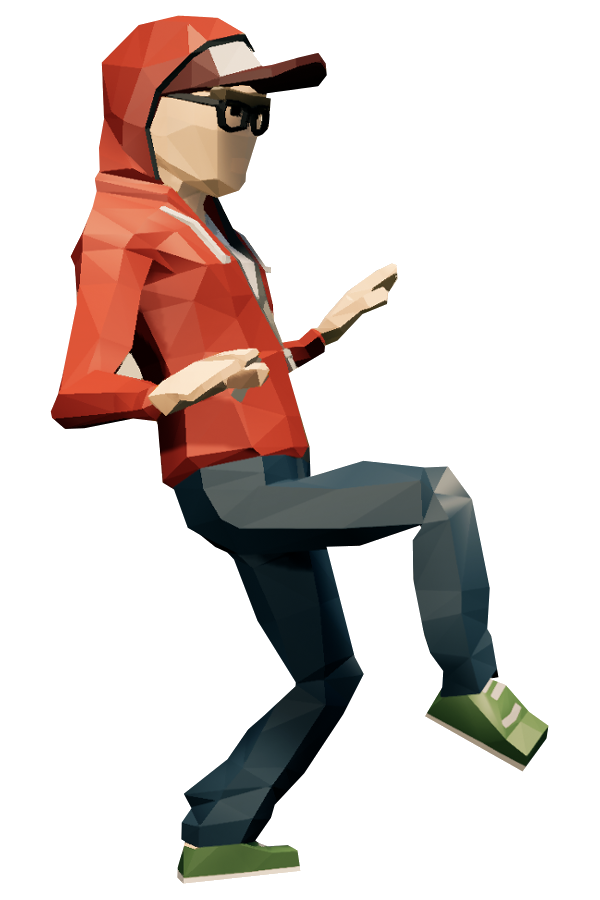 Undead Update logo and trailer: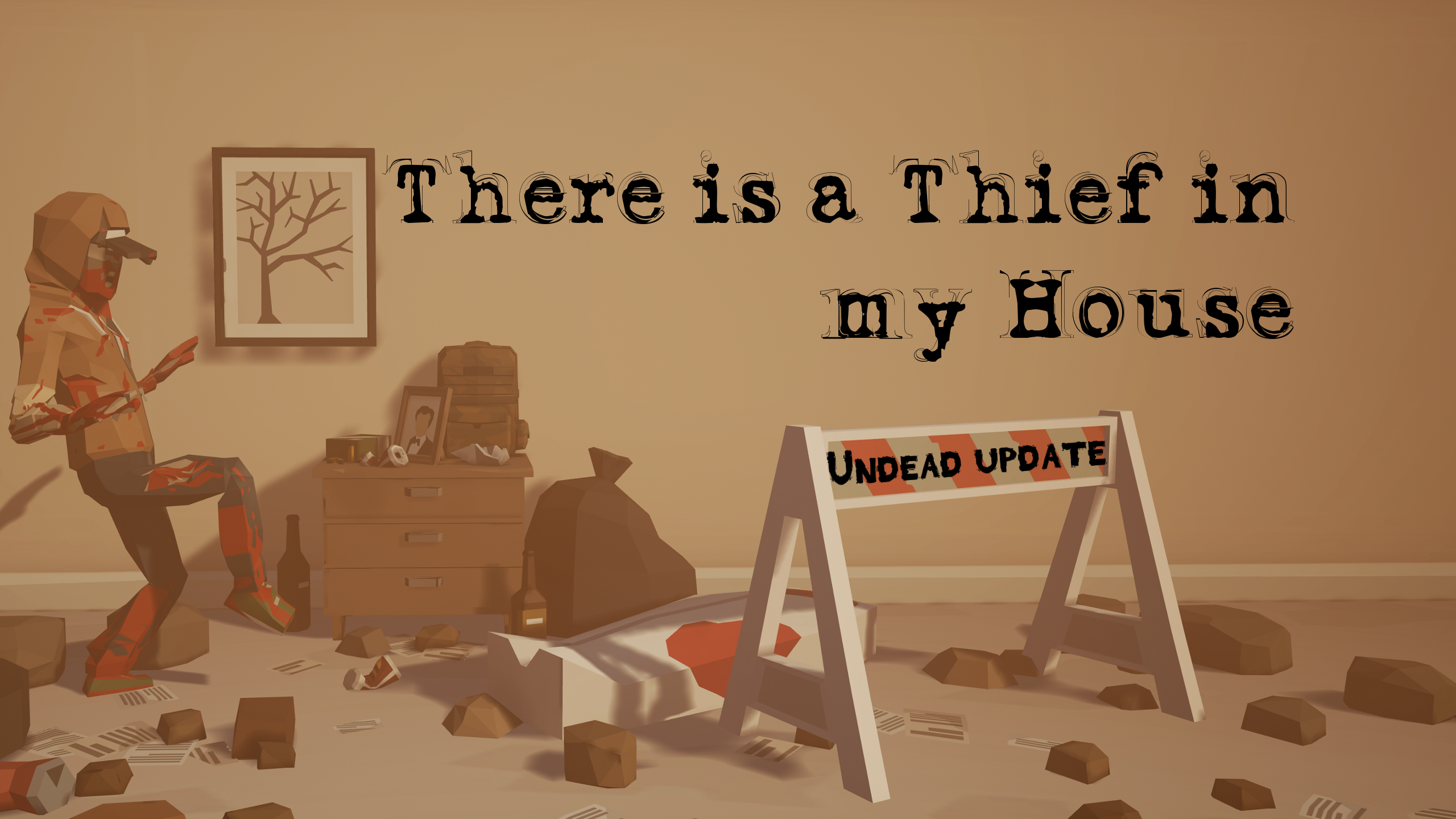 Instruction Manual
Welcome to the Instruction Manual! Here, you will find the basic information for how to play There is a Thief in my House.
The Instruction Manual is structured into:
Controls

I

ntro

Level

s

1 to 12

Undead Level

Freemode

S

ecrets
Controls
Movement (Arm swinging): press X or A and swing your controllers/hands in front of your body
Movement (Thumbstick): press and tilt the Thumbstick in while looking or rotating the controller into the direction you would like to move
Movement (Teleportation): use X, A, or the Thumbstick to teleport, you can also tilt the thumbstick to change your teleport rotation
Menu: hold the Oculus settings button to leave the current level and enter the Menu
List: press Y or B to see your list of items you need to steal or your tasks(List will be attached to your hand)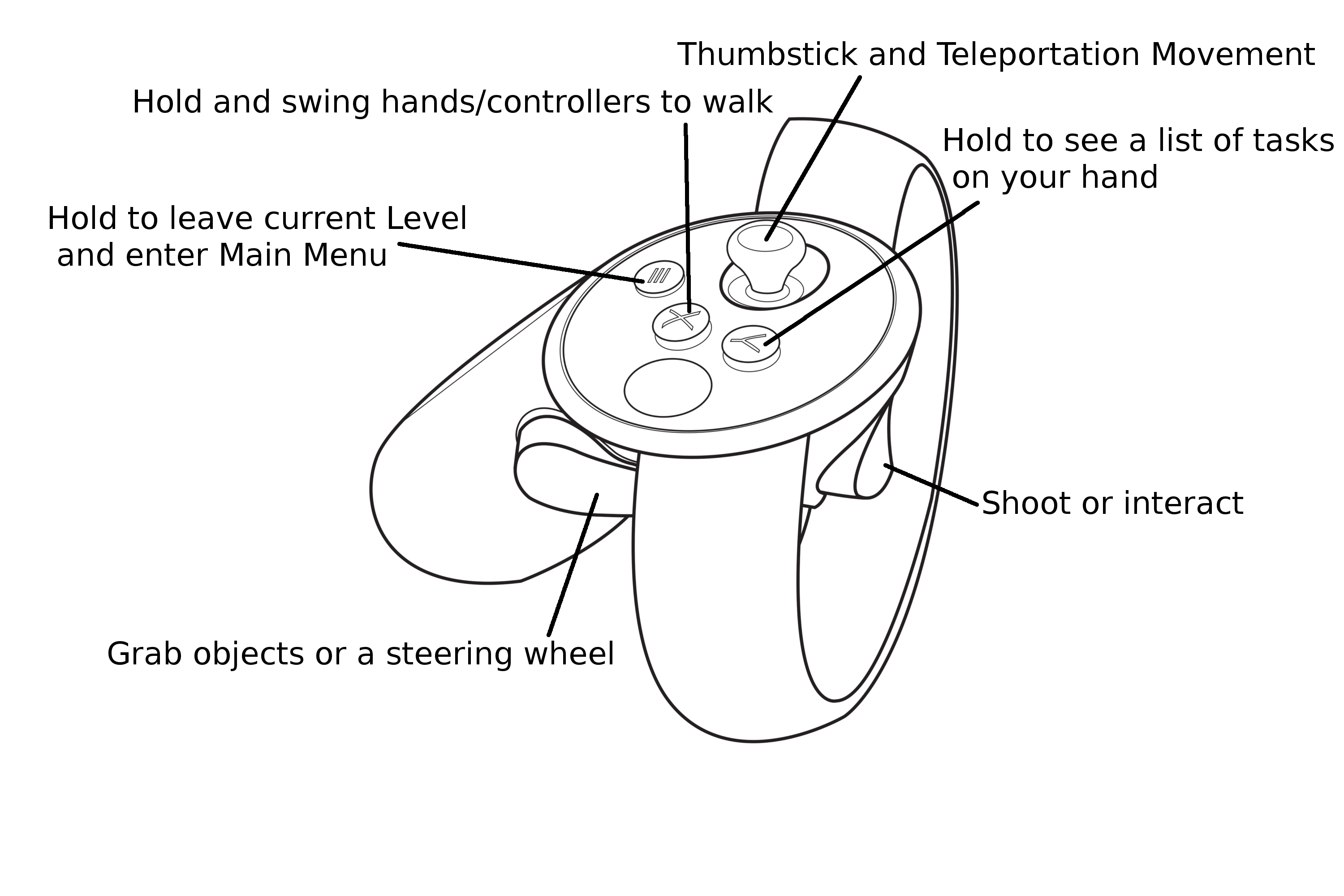 Intro
When you begin the game, the Title sequence will play and asks you to stand straight and press any button to continue. The player will enter the office in which a phone will ring.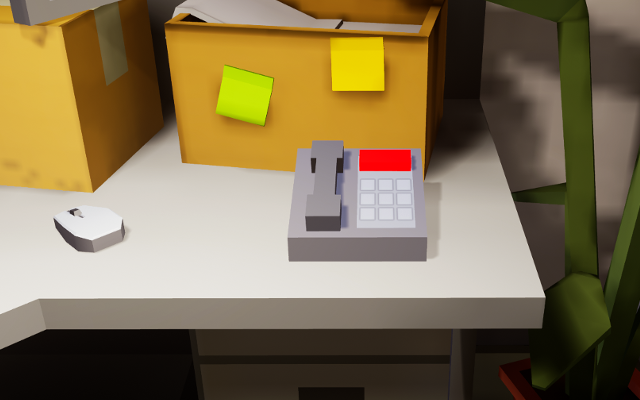 After pressing the red button on the phone, the Opening cut scene will begin and takes you – the player – into the Main Menu in which you can choose between different levels, play the free mode or change settings.
You have to unlock the Levels in numerical order, starting with level one. You also need to finish level one before playing the free mode, because level one gives you a small tutorial.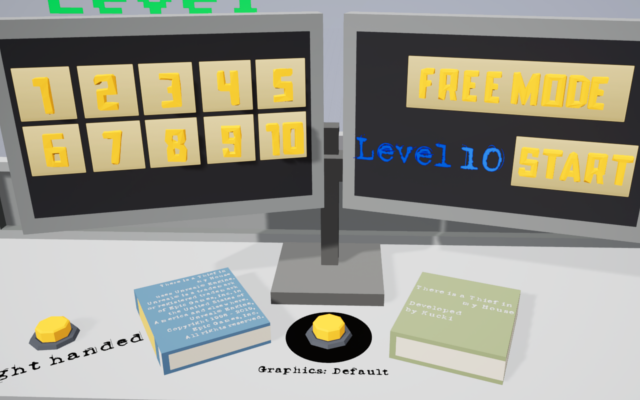 Level 1
Your adventure starts here. Level 1 has no time limit or AI enemies. You just need to find a way into the house and steal the items from your list. The items will appear at random locations, each time you play the level. Almost everything inside the house is interactable: you can open doors, drawers, and cabinets. You also have to find a keycard for a safe which is upstairs.
Level 2
Level 2 takes place at a gas station in the middle of nowhere. You again have a list of items you need to steal from the store or AI's that are nearby, but this time you also have AI opponents who will stop you from stealing. So you need to be clever: the shopkeeper from the 24h store is often on his phone which distracts him and the shopkeeper from Bob's hardware is always cleaning the ground when a customer drops something.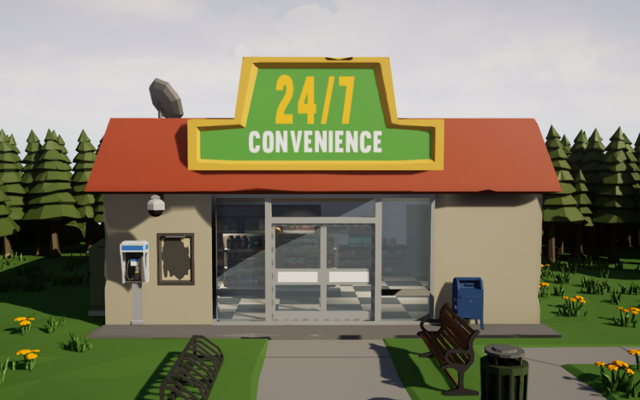 Level 3
Things are getting more complicated. Instead of stealing a bunch of items you just need to break into the house and find their car key to steal their expensive car. But be careful: the homeowner is walking around and doesn't like thieves in his house. The car key appears on different locations each time you play the level. After finding the car key, you need to get into the garage and enter the car to escape from the police which will chase your car. Note: to make the level even more difficult the car drifts and could possibly roll over when taking heavy turns. You finish the level when you leave the radius from the police car. You can steer the vehicle by grabbing the steering wheel.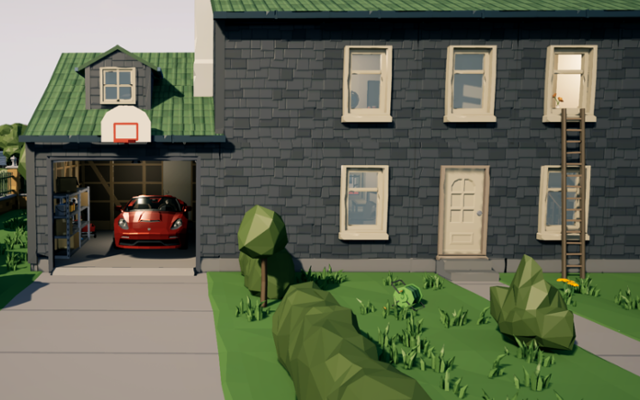 Level 4
You seem almost ready to handle a gun for now! So to finish this level you have to fight through a simulated prototype environment with enemy bots who are trying to kill you. You can pick up ammunition or checkpoints and you need to press buttons to open new paths and doors. But before you start fighting with bots, you can train your targeting ability by hitting targets.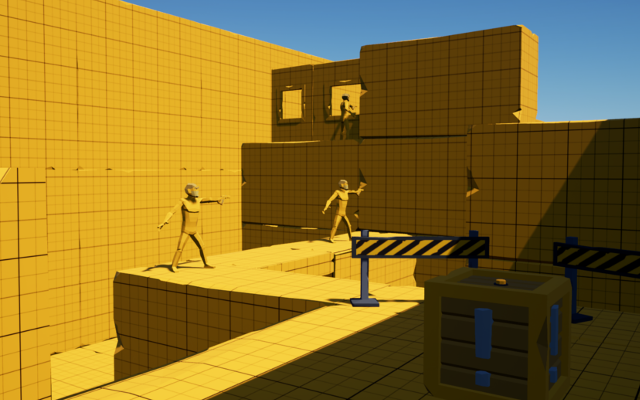 Level 5
You finished your weapon training in level 4 and you can finally rob your first gas station store. After you killed the shopkeeper you need to take the money from behind the counter and put some cash into your bag (that is attached to your hip). Get back to the truck to escape on the highway and have a shootout with the police which follows your truck in tanked vehicles. You can reload your weapon by sticking it into the pile of ammunition which lies on the desk in front of you.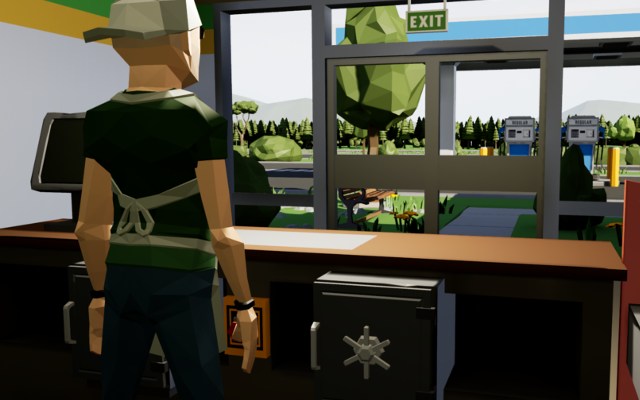 Level 6
Level 6 offers a relatively large play area in which the player needs to find all 9 items (from his list) without getting seen by the farmer.
Level 7
Level 7 consists of 3 parts. First of all, you need to take out some Agents on the rooftop to than enter the building and sneak through an apartment filled with Agents who will ring the alarm if they spot you and finally find a floppy disk to stick it into a computer and copy all the data onto the disk. Be careful that no one spots you. When you copied the data onto the disk you can leave the building.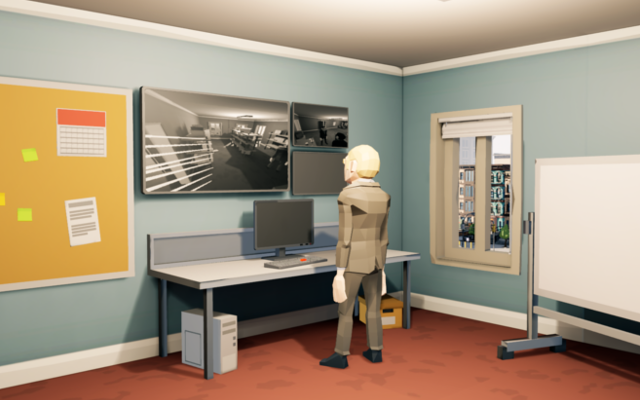 Level 8
Level 8 offers a mall which is filled with people who are walking around and paying attention to any shoplifters or strange people. Be careful and only grab something when no one is paying attention.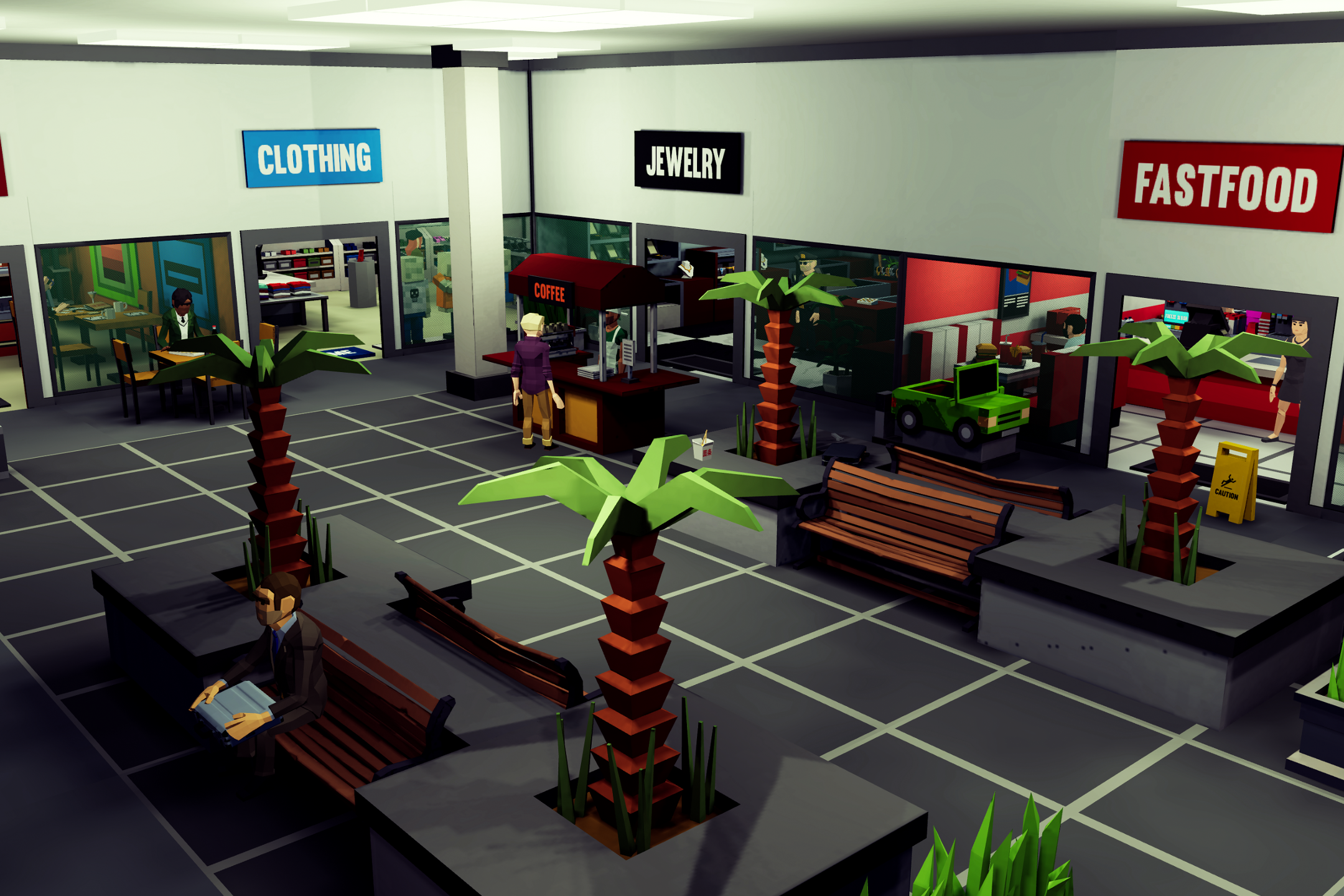 Level 9
You are finally ready to rob the big boy – the bank! Level 9 is just like some other levels split into many smaller tasks and choices. First of, all you need to enter the bank to observe and analzse their security system. Next, you can choose between two different ways of robbing the bank: either loud and quickly or planned.
When choosing loud and quickly, you just enter the bank with a weapon and bust the safe open to steal their money and gold. When leaving the bank you need to fight the police and escape while you are being chased by tanked vehicles.
When choosing planned, you will set a fire and dress up as a firefighter to enter the bank alone and steal the money without anybody noticing.
Your bomb, bag and welding tool is attached to your hip.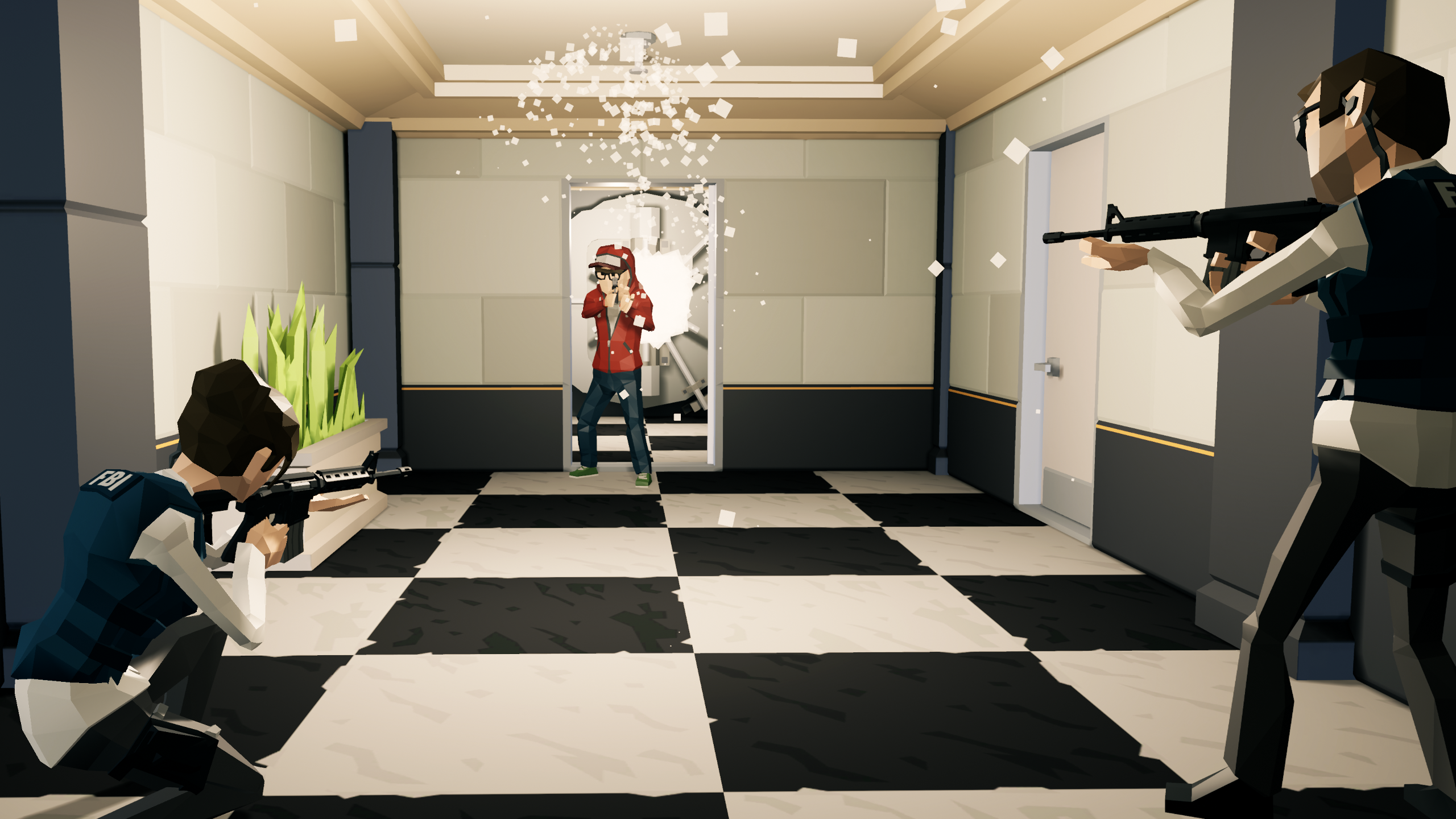 Level 10
The Police breaks into the office building and arrests all your co-workers. You need to escape the building and fight through the office filled with police officers.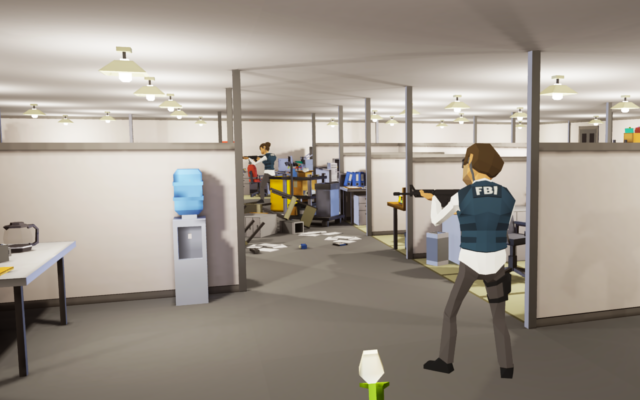 Level 11 (Undead Update)
The player must enter a heavily guarded facility and disable the guards by throwing items at them. The player has to find a key card before gaining access to the next part of the building where there is a tunnel with lasers that the player has to dodge.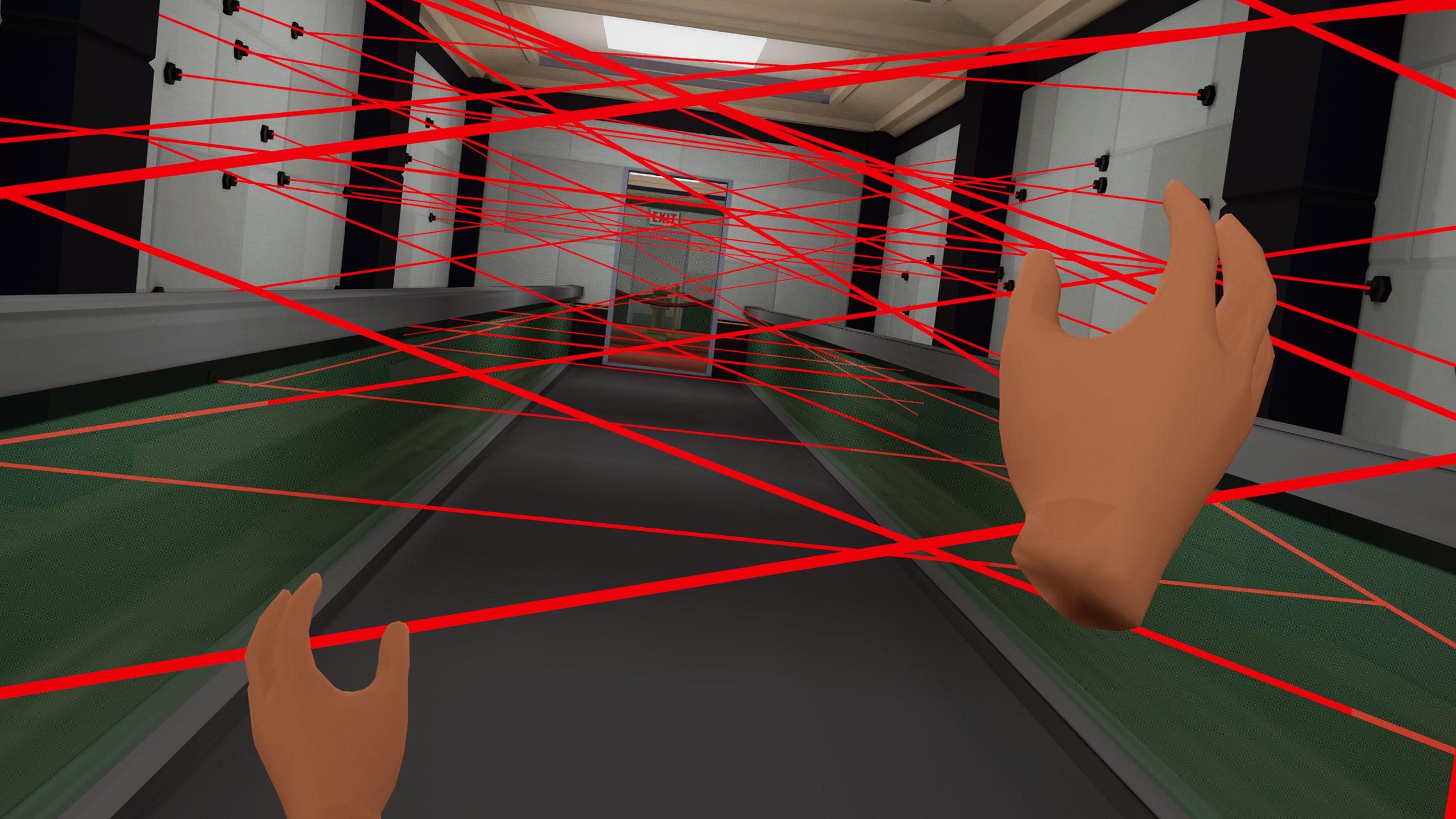 Level 12 (Undead Update)
The player starts at night in a forest. He has to collect all 9 items from his list without being seen by a guard running around the camp with a flashlight.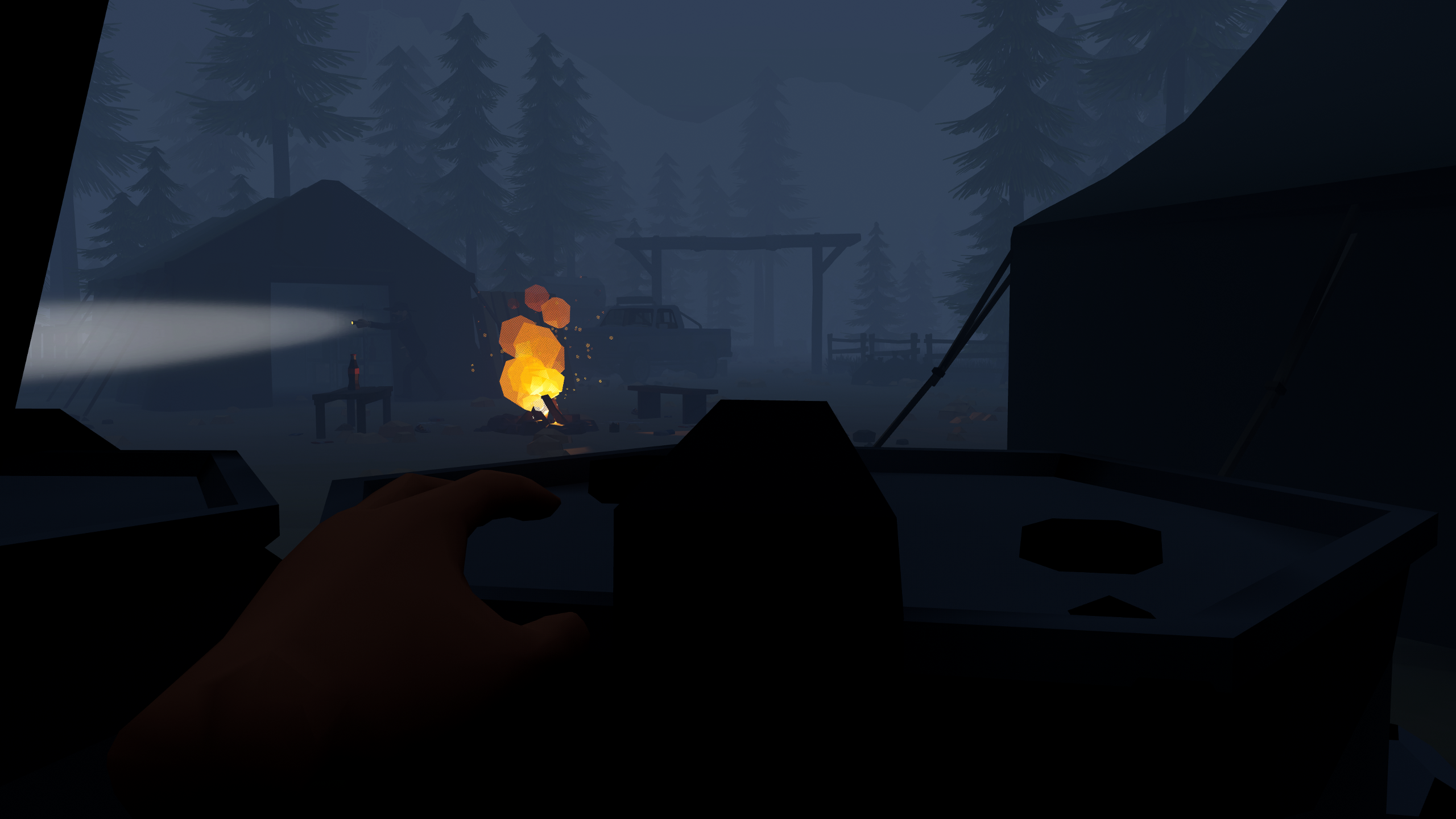 Undead Level
An Undead Halloween Level to celebrate the upcoming launch of our demo version of Undead Reality. Fight against hordes of zombies and search through an abandoned camp in a forest to collect all 9 items from your list.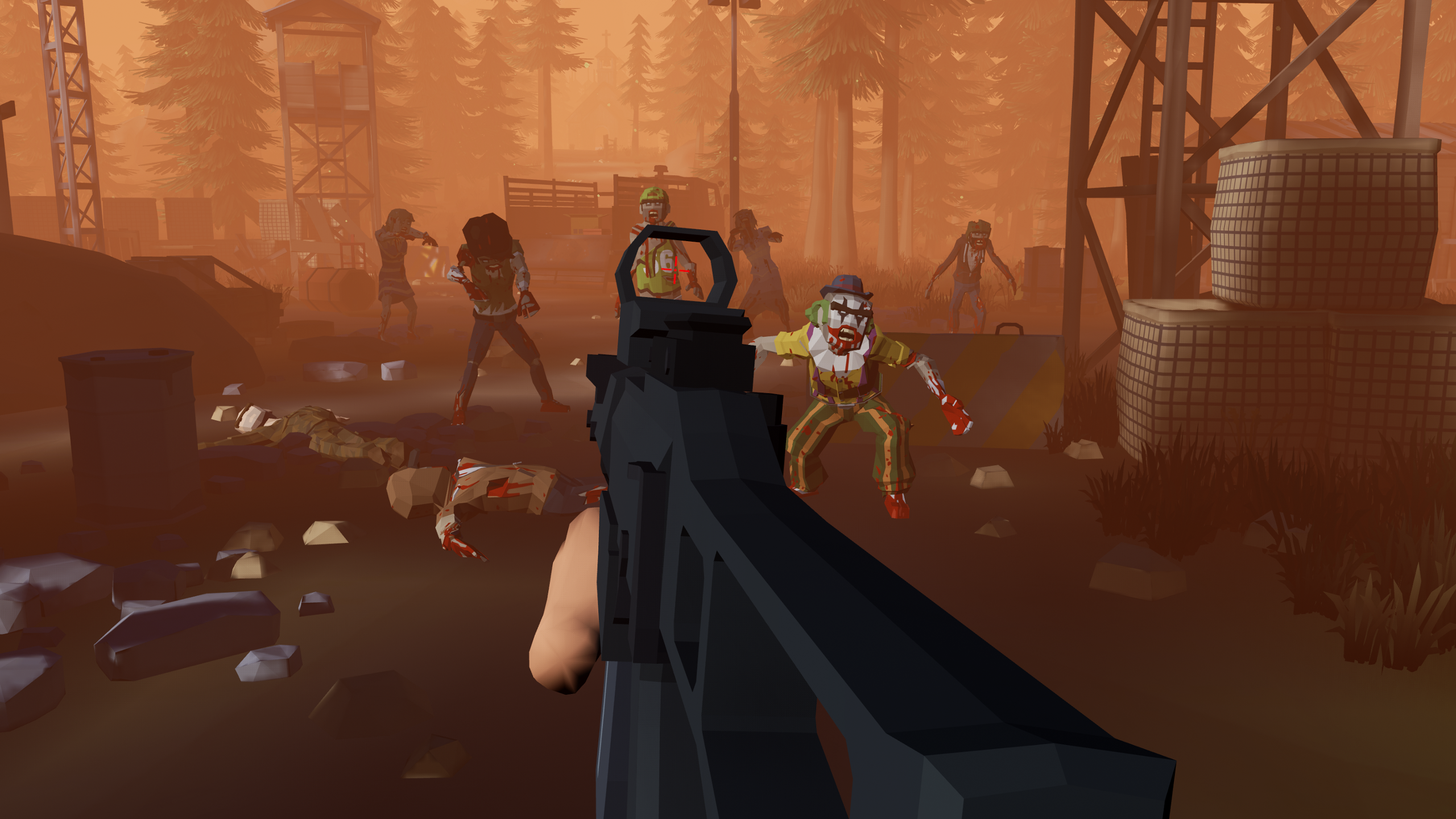 Freemode
The free mode offers three different maps with different settings and opponents.
The items you will need to steal will change every time you lose or restart the level. Nothing will feel the same.

Secrets
There are some secrets/easter eggs inside the game. To just name one of them:
You can find VR goggles inside level 3 and put them on to play a western styled shooter game.